How Often Should I Clean My Chimney?
The Great Fire
Do you remember the The Great Fire of London? Odds are you weren't there- it took place over four days in September of 1666. The fire originated in bakery. You see, London was in a drought, most of the buildings were made of wood, and firefighting was in its infancy. This all led to the destruction of over 13,000 homes over a four day period.
What does that have to do with cleaning your chimney in 2017? Well, a lot actually. The bakery that caused the Great Fire was using a chimney, and it probably wasn't cleaned properly. In the 1600s, chimney sweeps were mostly boys that could climb and fit into a narrow chimney flue. They weren't nearly as educated and experienced as we are today. If Appalachian Chimney had been around to inspect and clean the bakery's chimney, there would have been no Great Fire of London in 1666.
The question of how often to clean a chimney can only be determined after a thorough chimney inspection. The question should really be:
How often should I schedule a chimney inspection?
Safety First
Before we go any further, there are a few common sense safety rules that always need to be followed:
Never leave a fire unattended.

Install smoke detectors and carbon monoxide detectors around your home.
If you follow these two simple rules, you and your loved ones will be much safer in your home.
Inspection Schedule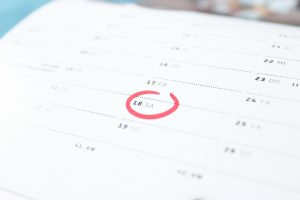 When was your chimney last inspected? Normally, we recommend an inspection every year. Even if you don't use your chimney very often, it's a good idea to have Appalachian Chimney Service stop by and check for any structural damage or unwanted chimney guests (birds, squirrels, etc.)
If you recently purchased your home, don't rely on what the last owner told you. And if you're renting, check with your landlord. Odds are they will have yearly inspections already scheduled.
How often do you use your chimney?
If you use your chimney frequently, than you probably need to have it cleaned more often.
If you don't use your chimney that much, than you may not need to get cleaned as frequently.
As a society, we've got a lot of things on a schedule: eye appointments, teeth cleanings, even oil changes. Why is it so hard to figure out how often to clean your chimney? Honestly, each chimney is as unique as a snowflake. The first time we evaluate your specific chimney, we'll be able to recommend an inspection and/or cleaning schedule
Gas Vs Wood
Gas fireplaces are certainly convenient. They're on in an instant, producing a perfect flame. There's no messy wood to deal with, and when you're ready to leave, you can turn it off in an instant. Just because it's simple doesn't mean there aren't hazards. Gas is a relatively 'clean' fuel. Over time, though, the flames mixed with the ceramic logs can cause deterioration and build up. It's worth getting an inspection to make sure everything is clean and safe.
Wood and coal fireplaces are going to produce a lot more build up than a gas fireplace. The creosote released from the burning wood will eventually need to be cleaned out. It's a good idea to invest in a few chimney cleaning logs and use those throughout your burning season to help loosen the creosote. Just as important is the type of wood you use.
What type of wood should I use?
We went into more detail in a previous post, but the rule of thumb is to use well seasoned hardwood that's been kept in a dry place. Not only will your fire burn cleaner, but you'll use less wood as hardwoods produce a higher temperature output than softwoods.
Best time to schedule
Generally speaking, you should schedule an inspection right before the start of the burning season. In Western North Carolina, that means October. Everyone calls us in October, so it's important to catch sooner so that we can get you on our schedule. Otherwise, we may not be able to get to your chimney until later in the year.
Most of the reputable chimney sweeps in this area will be booked solid when the weather starts to get cooler in October. If you're a regular customer of ours, we've likely already got you in the books for the next scheduled cleaning. If not, give us a call today. We'd love to welcome you to Appalachian Chimney Service Family.
Feel free to call us for any of your chimney questions and/or to schedule a maintenance: (828) 400-8731